KICKS: Mr. Marin x Nike LeBron 9 – "Defend Brooklyn"
The Nike LeBron 9 was officially launched this past week and its presence on NikeiD has made it the first ever LeBron James signature shoe to ever appear on the website. Me, being a LeBron James supporter, I jumped at the opportunity to play with my own pair of LeBron 9s. Going into the creation process, I knew exactly where I wanted to go with the look of the shoe and that I wanted to put on for Brooklyn.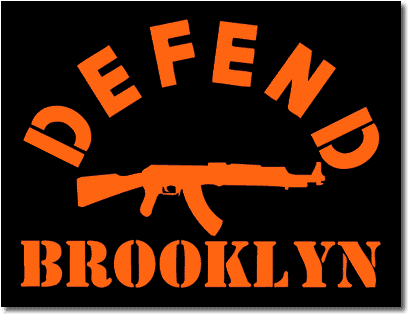 I've seen kicks like the "Memphis Blues" Nike Zoom Rookie LWP pay tribute to Penny Hardaway's home state, I knew I wanted to put on for Brooklyn. Not only put on, but DEFEND BROOKLYN. It's the place where I was born and currently reside. Why not? Also, when looking for color direction, I wanted to pay tribute to the Pan Africanism flag designed by Marcus Garvey that represents the unity of Africans and African Americans. Representing the blood, the people and the land, the red, black and green color combo has always looked great on kicks. Whether it's the first two colors of the Spiz'ike's or even the "Christmas" LeBron 8 V/2, the color scheme has given way to some classic kicks. With that in mind, I played with the color combo using red/black bases with green laces or even a black base with small red and green hints. Some came off as too subdued or too flashy. When all was said and done, I settled on a look that could be rocked by everyone.
Using a predominantly red base, I included some white throughout to make the shoe a bit more transitional. Accenting the red base are black lining, laces and outsole, with small green hints seen on the heel logo and "Defend Brooklyn" embroidery inside the shoe. There is also an option for green laces which I chose as a secondary. I only wish that there was a speckle midsole option on these like the Nike Air 180s. The "Defend Brooklyn" LeBron 9s kind of channels the look of the "Big Apple" Zoom LeBron 6's in a shoe that has its own concept but pays homage to a past shoe. What do you think? Are these worth the $206?